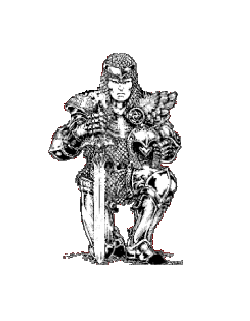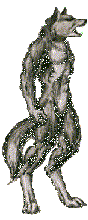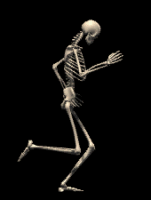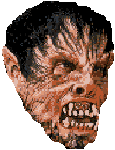 The knight rode on thru All Hallows Eve night
For shining Knights know no fright
When dead leaves fly
Like demented witches on switches
Across full mooned sky.
Dodging werewolves bite,
Where howlings rule dreary night,
And blood in the sky tis seen
Through dark red skies careen...


All Hallows Eve tis the night
Ghostly shrouds o'er the world bedight
Where crackling leaves make eerie sounds
Like walking skeletons of dead souls
Scampering over unholy grounds
As ghosts, spooks, and ghouls
Creepily seep from grave holes
Dancing with the zombie queen,
Hauntingly dark...by eye unseen.


All Hallows Eve tis a bewitching night
Testing even a shining knight's might
For evil mist doth pure souls ensnare,
Bedeviling them if caught unaware,
So beware...
Walking midst trees of leaves stripped bare.
Where night air tis thick with dark despair
Hulking,
Skulking,
Creaking branches hover like skeleton arms
Waving shrill hauntings with demonic charms,
Shrieking witches black cats,
Blood lusting hoary bats,
Familiars under the full moon's beam...
Make of terrored night a frightful scream.
Tis Halloween!